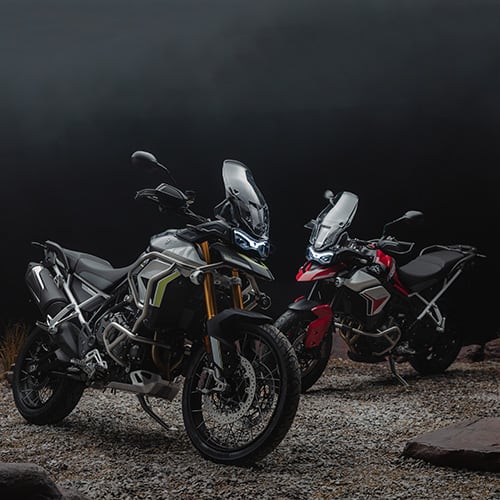 TIGER 900
Maximum adventure in every ride. 클래스를 정의하는 성능
타이거 900 시리즈는 도심의 짧은 이동에서부터 장거리 투어 그리고 극한의 오프로드 주행에서도 모험을 즐길 수 있도록 비약적으로 퍼포먼스가 향상되었습니다.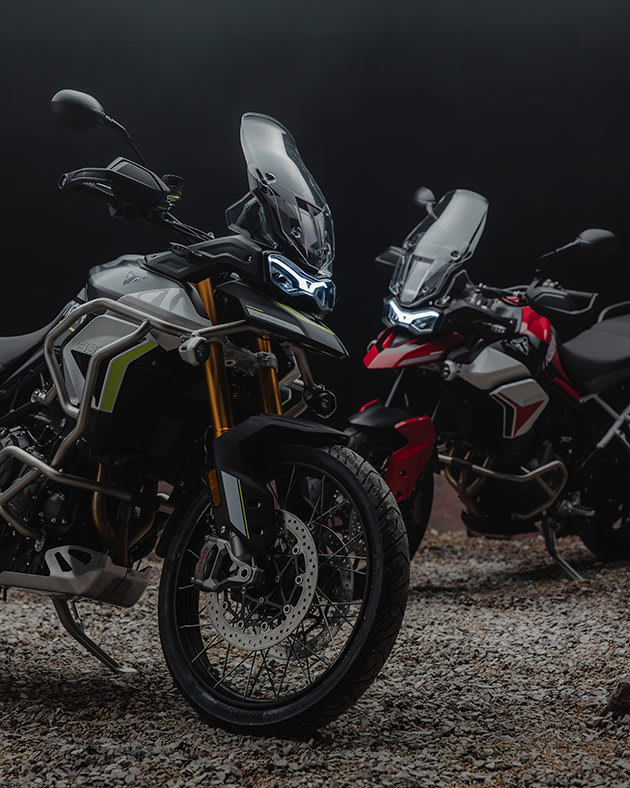 비약적인 퍼포먼스 향상으로 언제라도 최대의 모험을 즐길 수 있습니다.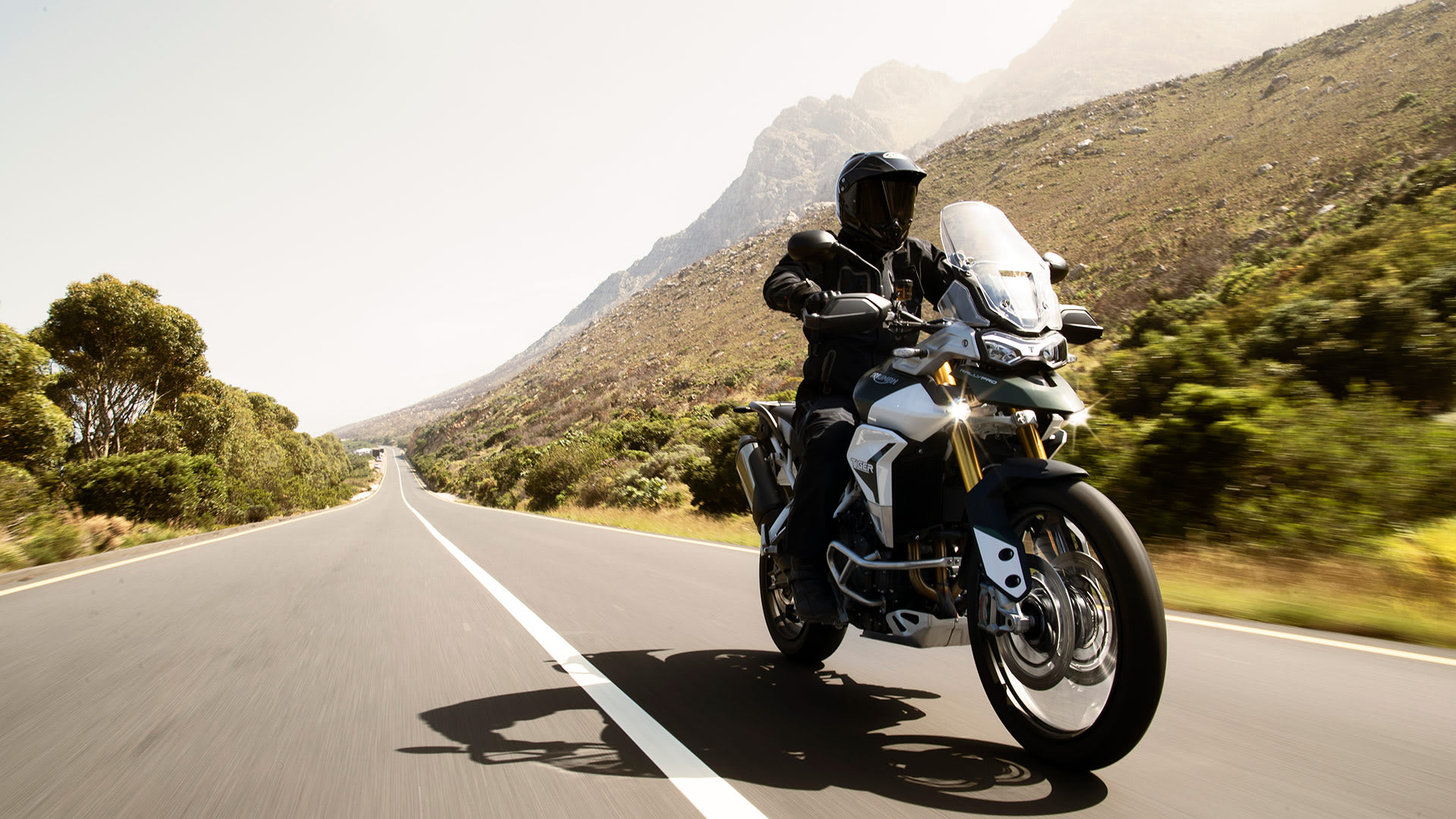 Tiger 900 GT Aragón Edition
온로드용 궁극의 미들급 어드벤처 모터사이클 레이스에서 입증된 최고의 성능, 스타일 그리고 사양.
Price From ₩21,040,000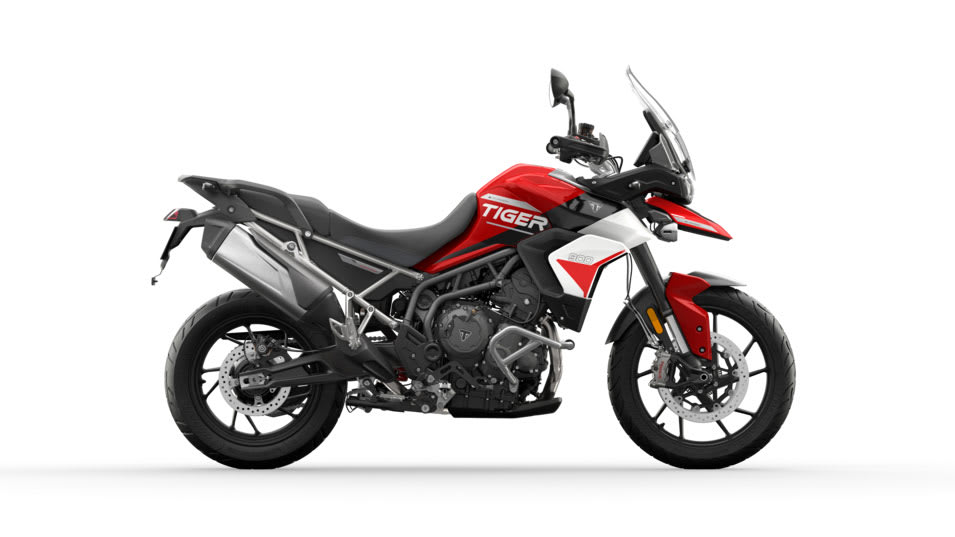 NEW TIGER 900 RALLY ARAGÓN EDITION
클래스 최고 수준의 사양과 탁월한 성능 어드벤처 카테고리를 재정의 할, 타이거 900 랠리 아라곤 에디션.
Price From ₩21,870,000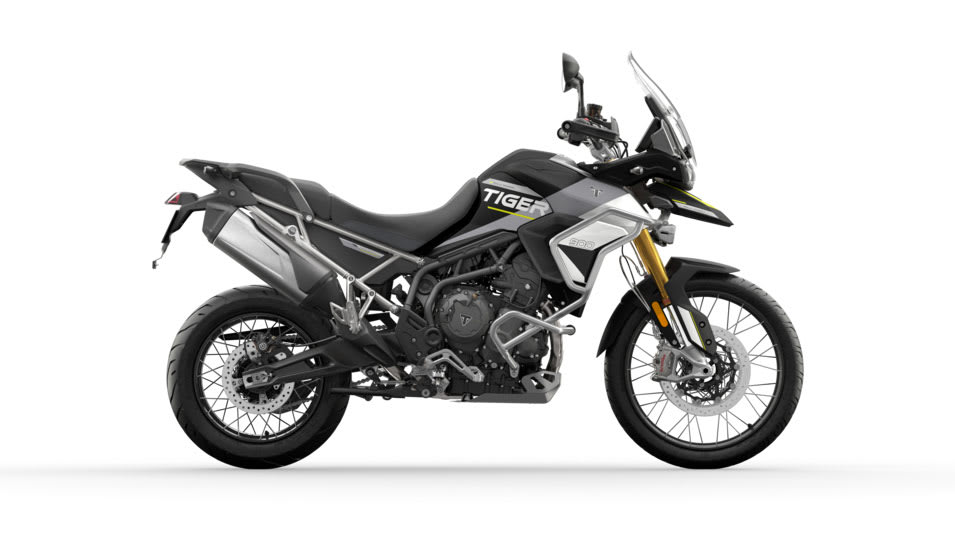 ARAGÓN INSPIRED
2022 바하 아라곤 레이스에서 타이거900 랠리 프로가 우승을 하며 선보인 압도적인 퍼포먼스에 영감을 받았습니다.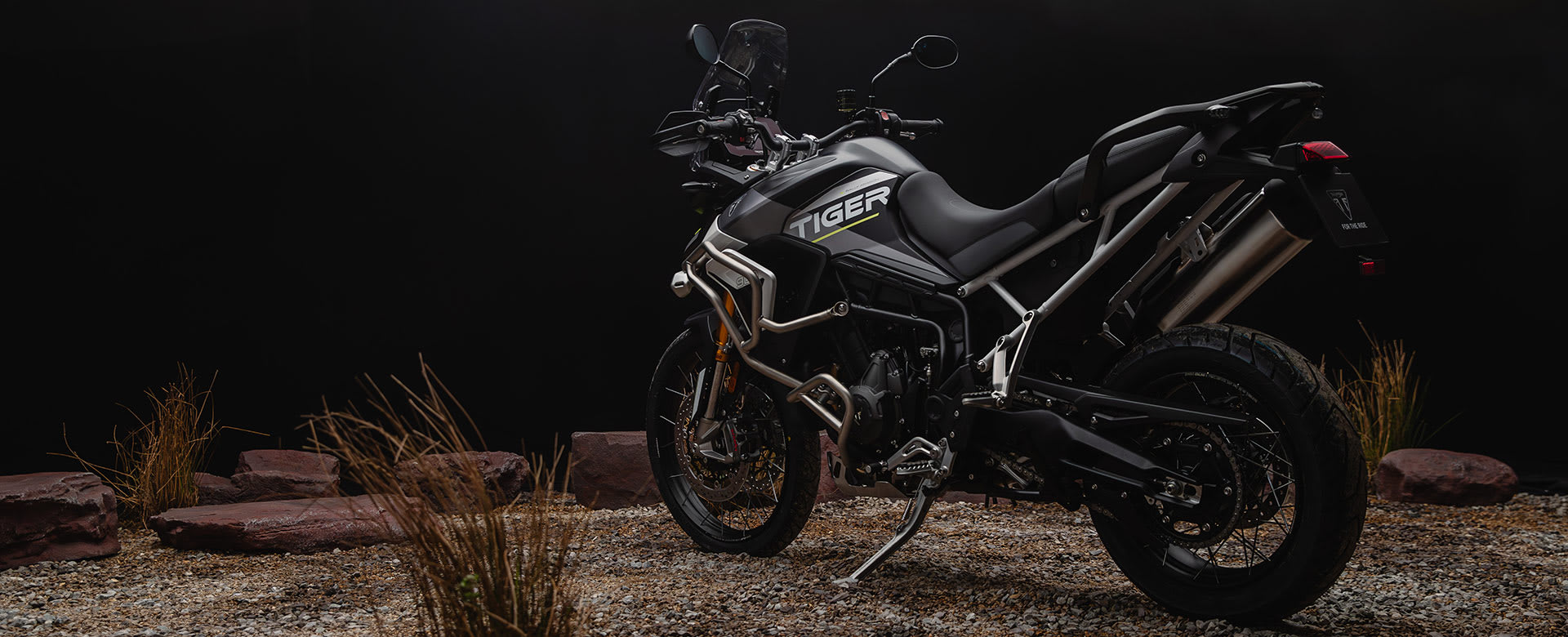 제원
도로 및 오프로드 주행에 최적화된 고품질 구성요소를 갖춘 동급 최고 사양입니다.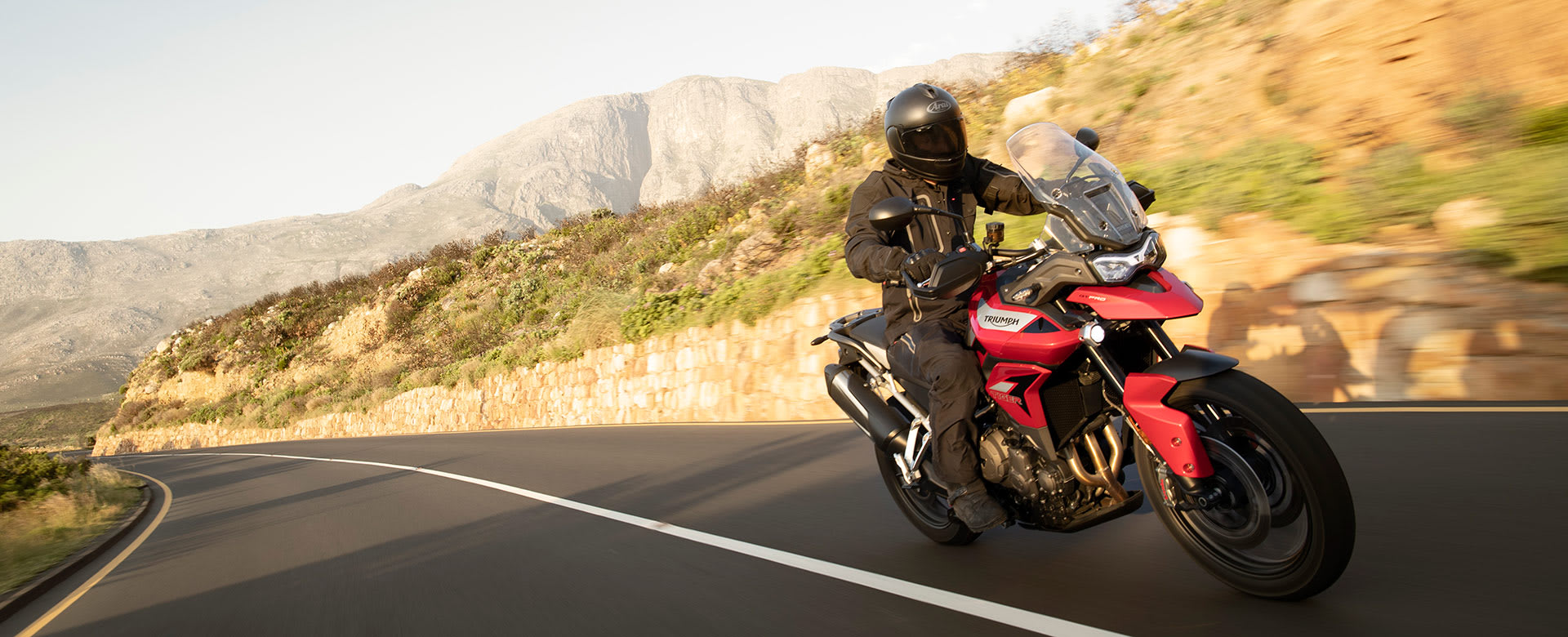 테크놀로지
최신 테크놀로지로 인해 안전하면서 편안하지만, 자신감 넘치는 성능을 선사합니다.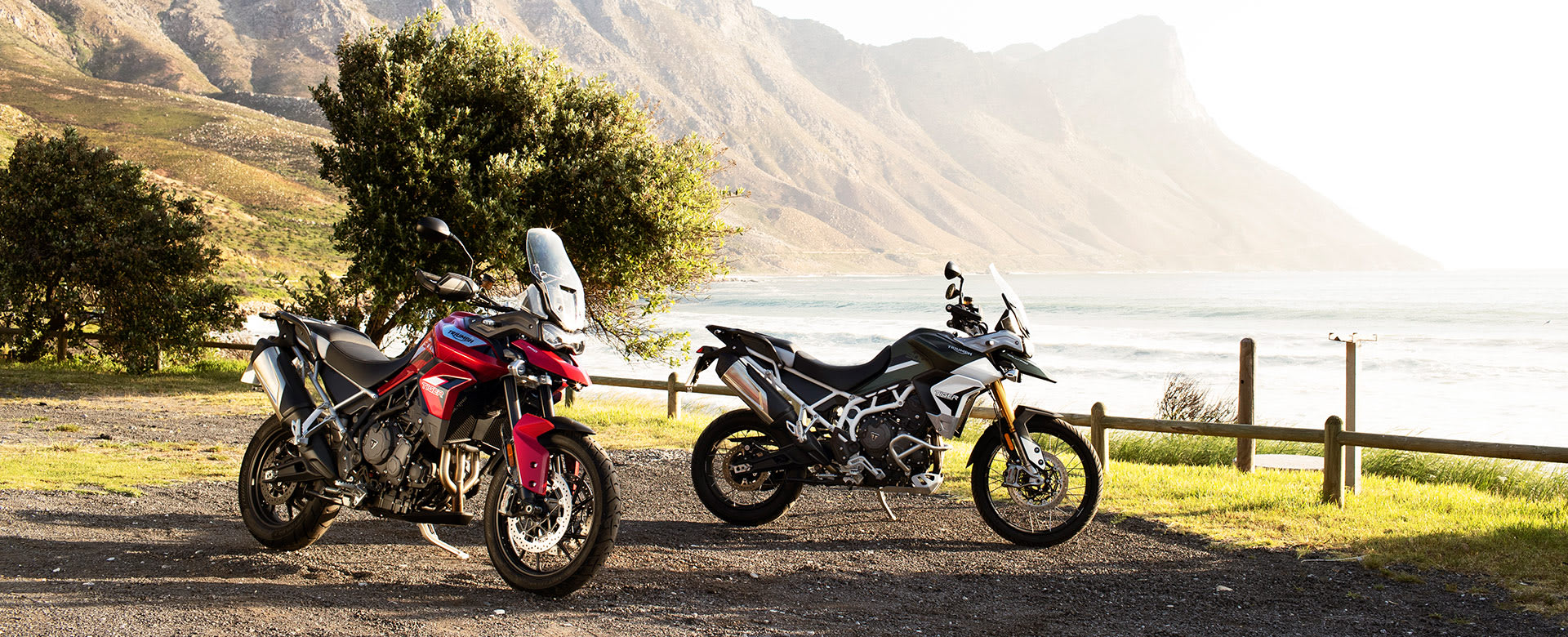 서비스 주기
긴 서비스 주기와 2년 무제한 마일리지 보증으로 유지비 부담을 줄였습니다.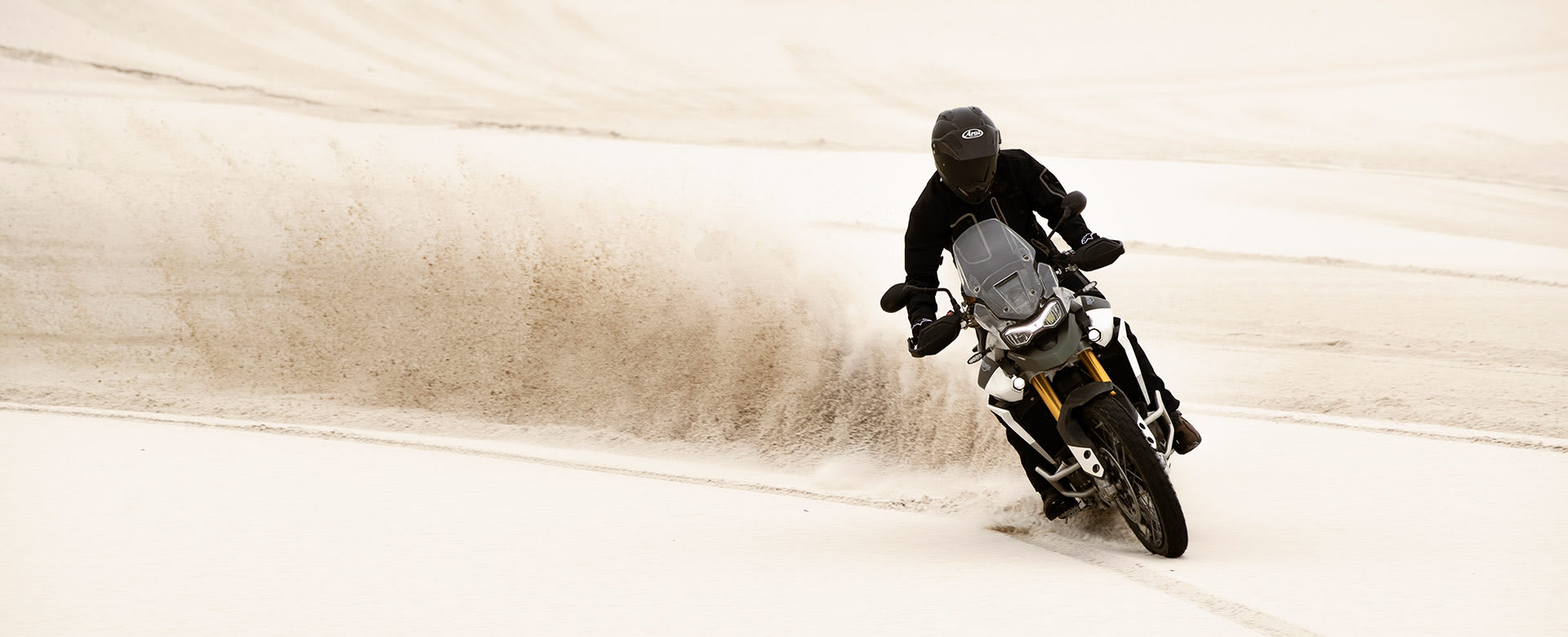 TIGER 900 GT
Built specifically for road-going adventure, comfort and capability, the new Tiger 900 GT range has all the performance, rider-focused equipment and technology to approach every ride in confidence.
Price From ₩16,500,000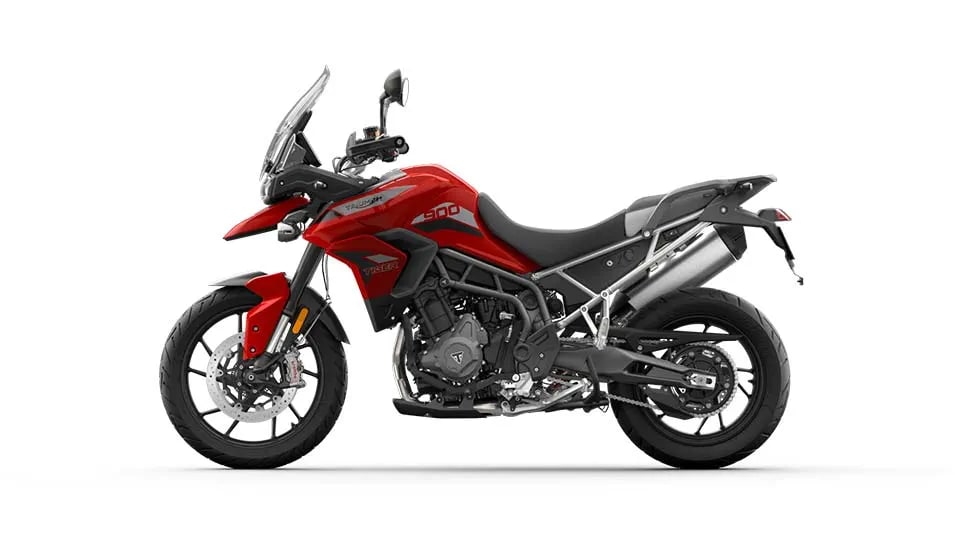 TIGER 900 RALLY
An exciting new Tiger range designed for maximum off-road adventure and all-day riding capability, control and comfort, courtesy of the greatest ever triple engine performance and specification.
Price From ₩22,190,000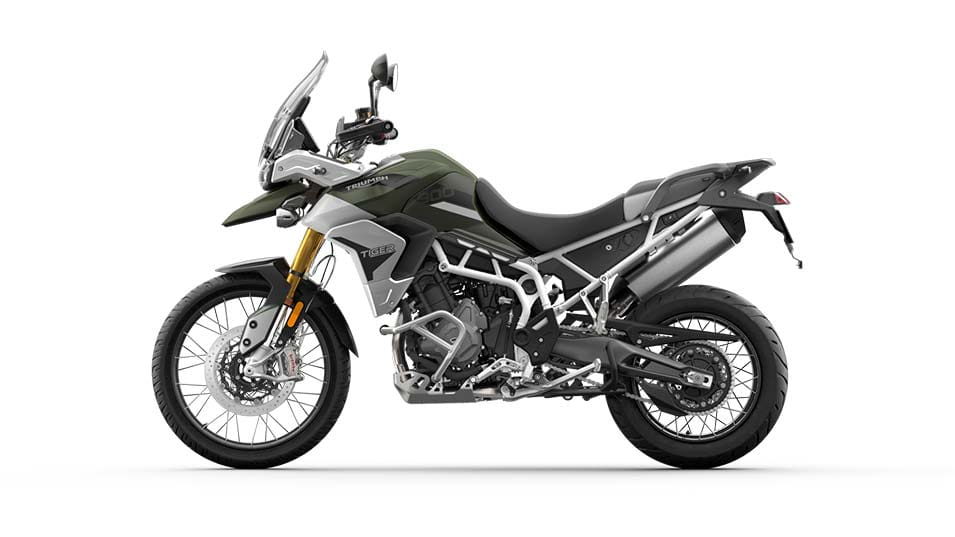 THE TIGER 900 IN NUMBERS
More responsive Euro 5 compliant triple engine.
Higher overall power across the entire rev range.
10% more torque, with even more torque low down.
Add to your adventure with genuine Triumph accessories.
VIEW SPECIFICATION
UNIQUE TRIPLE PERFORMANCE
The Tiger's 900cc triple delivers a distinctive low-down punch and a raspy deep roar, with thrilling mid-range thrust and top-end performance.
Sound from: The Official Triumph Tiger 900 Engine Use headphones for the best listening experience
Use headphones for the best listening experience