THE DEFINITIVE STREETFIGHTER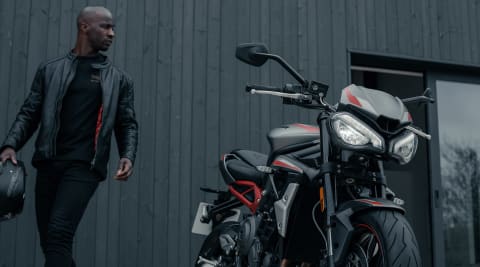 The definitive streetfighter becomes the true riding companion, striking the perfect riding balance deep in the cityscape.
There comes a time when we need a good reason to emancipate ourselves from the multitude of things that consume our busy (sometimes overflowing) schedules. Motorcycling has always been the component in my life that's enabled not only slices of freedom to explore, but a way to experience joy for the ride.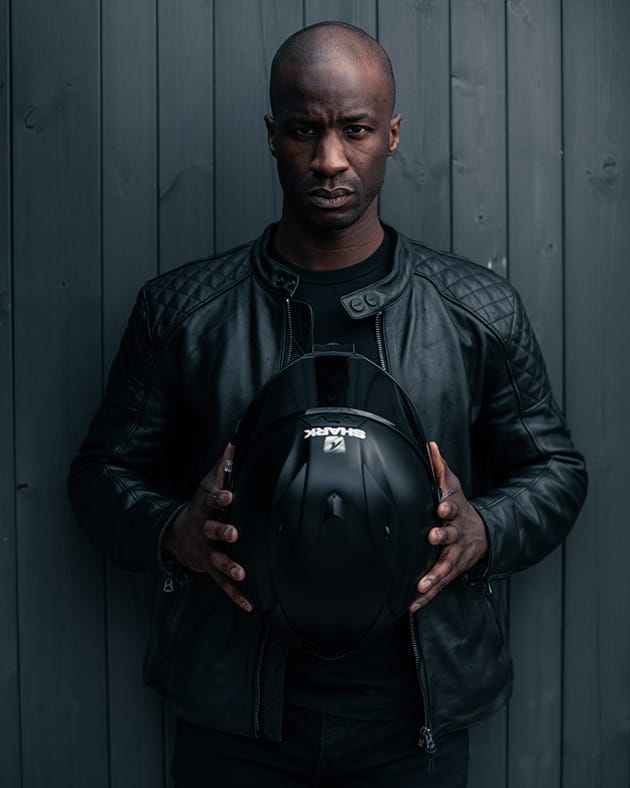 it's nowhere short of adrenaline-charged euphoria.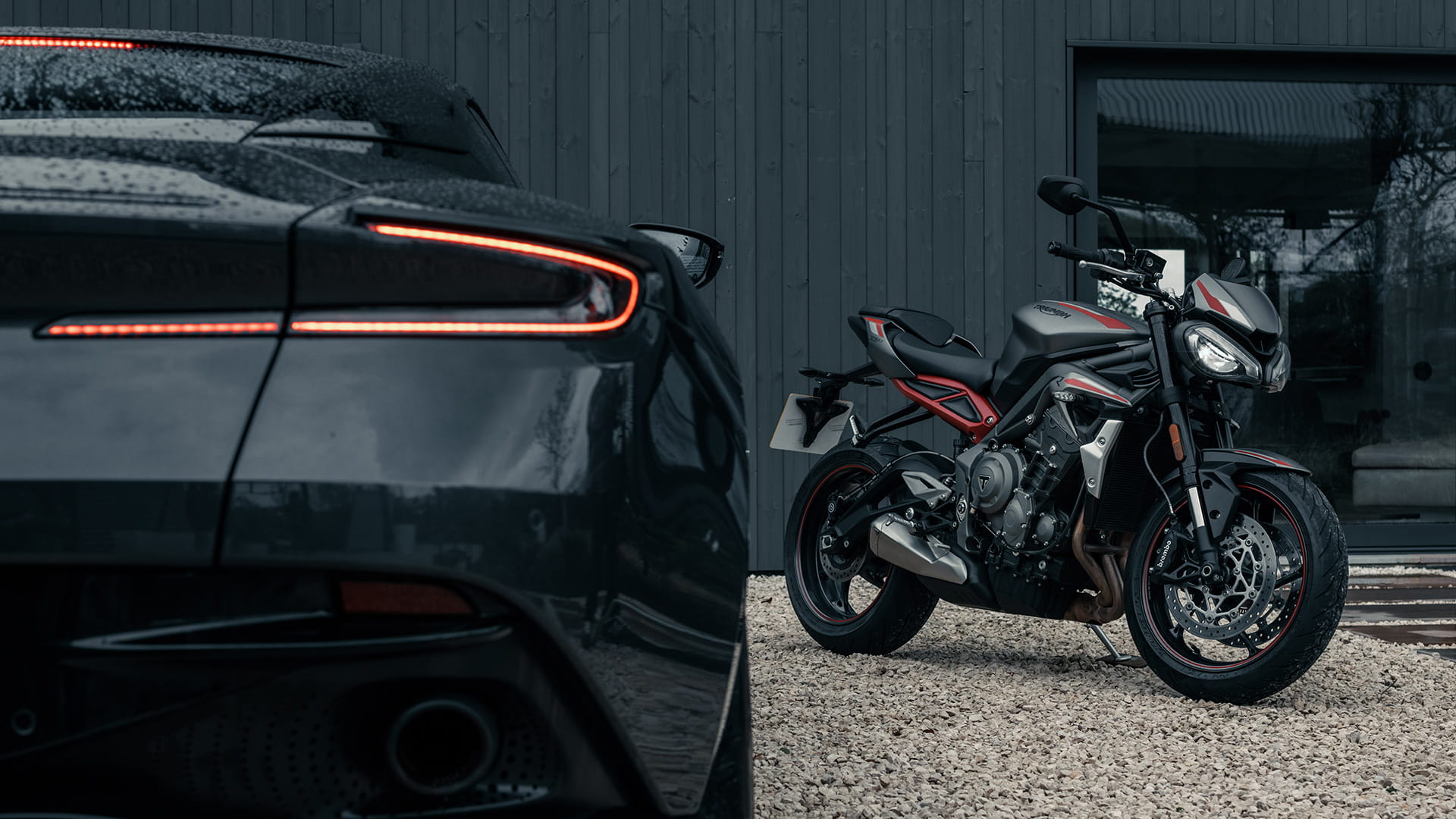 Starting out as new riders we take our time, ease ourselves into motorcycling and accumulate the mental experience points and miles with a humble sized engine. My entrance into the life of two wheels was born in 2012, changing my commute from the tube to avoid the congestion of the Olympic games. Little did I know how much I would fall in love with motorcycling and the pursuit of two-wheeled freedom. When the time came to finally step up, nothing called out to me more than a Triumph motorcycle. A story of admiration, patience and years of appreciating the beauty of British engineering and premium attention to detail. The time finally came earlier this year to get my hands on the Street Triple R, a bike that exudes power with a tough, yet elegant exterior.
What can I say about the Street Triple R, that hasn't already been said about jetpacks, bungee jumping and wakeboarding? They call it the 'definitive streetfighter' for a reason, as it's nowhere short of adrenaline-charged euphoria, that bursts at the seams every time you twist the throttle.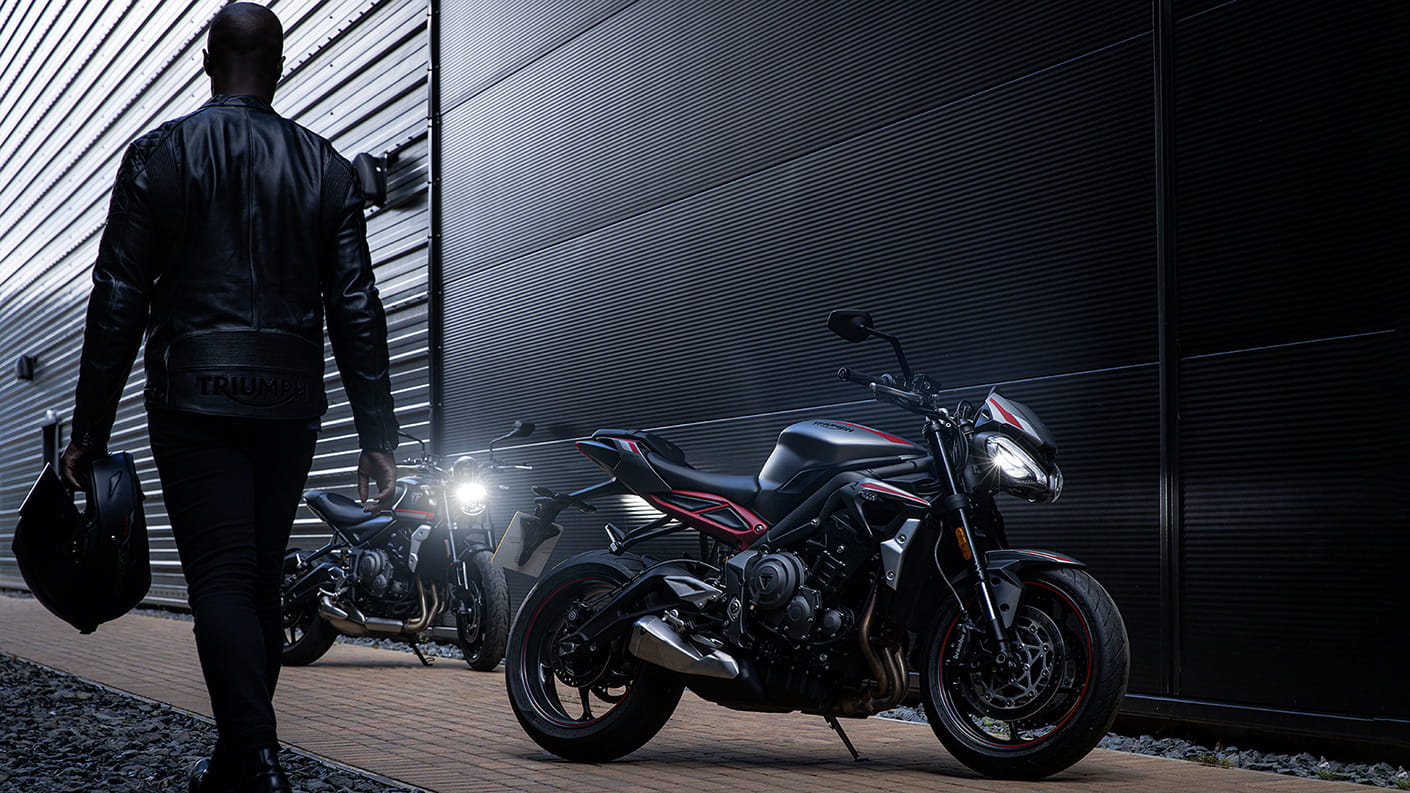 The Definitive Streetfighter?
I never stop moving, especially while I'm in the city during the week and the adaptability of the Street Triple R makes weekend fun limitless. I revel as the bike weaves through rush hour traffic beneath me, the perfect way to embrace the rat race and consume your daily dose of exhilaration.
Off the top of my head, 'light', 'fast' and 'agile' immediately spring to mind every time I ride it. And on the topic of speed, never have I felt a bike take off as well as the street triple, making overtaking and manoeuvring in the city a breeze. Agility in busy parts of London with limited time and space to nip around is paramount. The Street Triple R eats up the miles, cornering with ease, and makes every journey an adventure. Accessible and affordable with an addictive level of performance, the Street Triple R is the ultimate city slicker.
It's not every day we get the opportunity to make incredible decisions in life. But deciding to finally immerse myself into the world of Triumph and the Street Triple R, is a decision I couldn't be prouder of.